Show Posts
This section allows you to view all posts made by this member. Note that you can only see posts made in areas you currently have access to.
Topics - Rio Rock
Pages: [1]
1
« on: December 02, 2008, 09:57:28 am »
I wonder if all forms of Spekkio are listed in the Bestiary? And do I have to fight each form to get the entry? I think I'll miss the Croaker because I'm already at level 10...
2
« on: November 25, 2008, 07:21:39 pm »
A new guidebook is out: Chrono Trigger Perfect Bible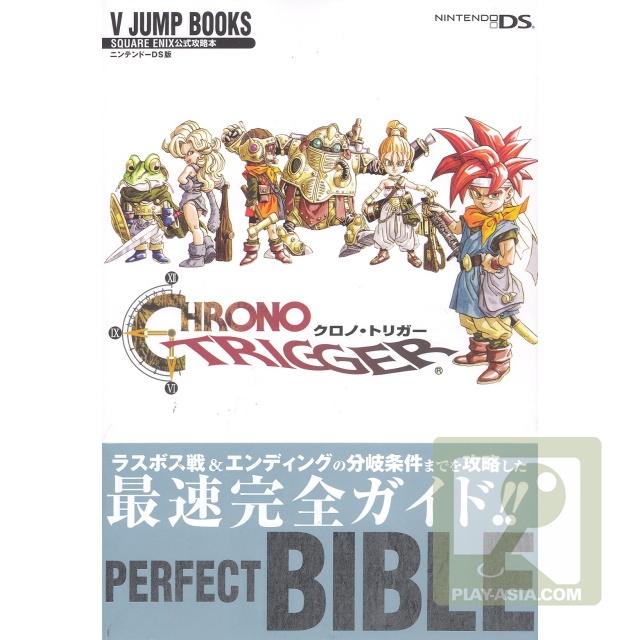 338 pages
Publisher: 集英社 Shueisha (2008/11)
ISBN-10: 4087794830
ISBN-13: 978-4087794830
Release Date: 2008/11
Product Dimensions: 8.3 x 5.8 x 1.1 inches
http://vjumpbooks.com/
http://www.play-asia.com/paOS-13-71-lz-49-en-70-33j0.html
3
« on: November 25, 2008, 05:23:50 pm »
Does anyone know something about the official Chrono Trigger manga published in V Jump? I guess it's more a Nuumamonja manga cause it seems that Nu and Poyozo (isn't it a Kilwala?) from the OVA are the main characters. I own the V Jump issues 11/96, 12/96, 1/97 and 2/97 containing chapters 7 - 10 and many bonus pages about Chrono Trigger, for example a 3D model of Robo.
Here is a preview of the first 3 pages of chapter (gate) 9: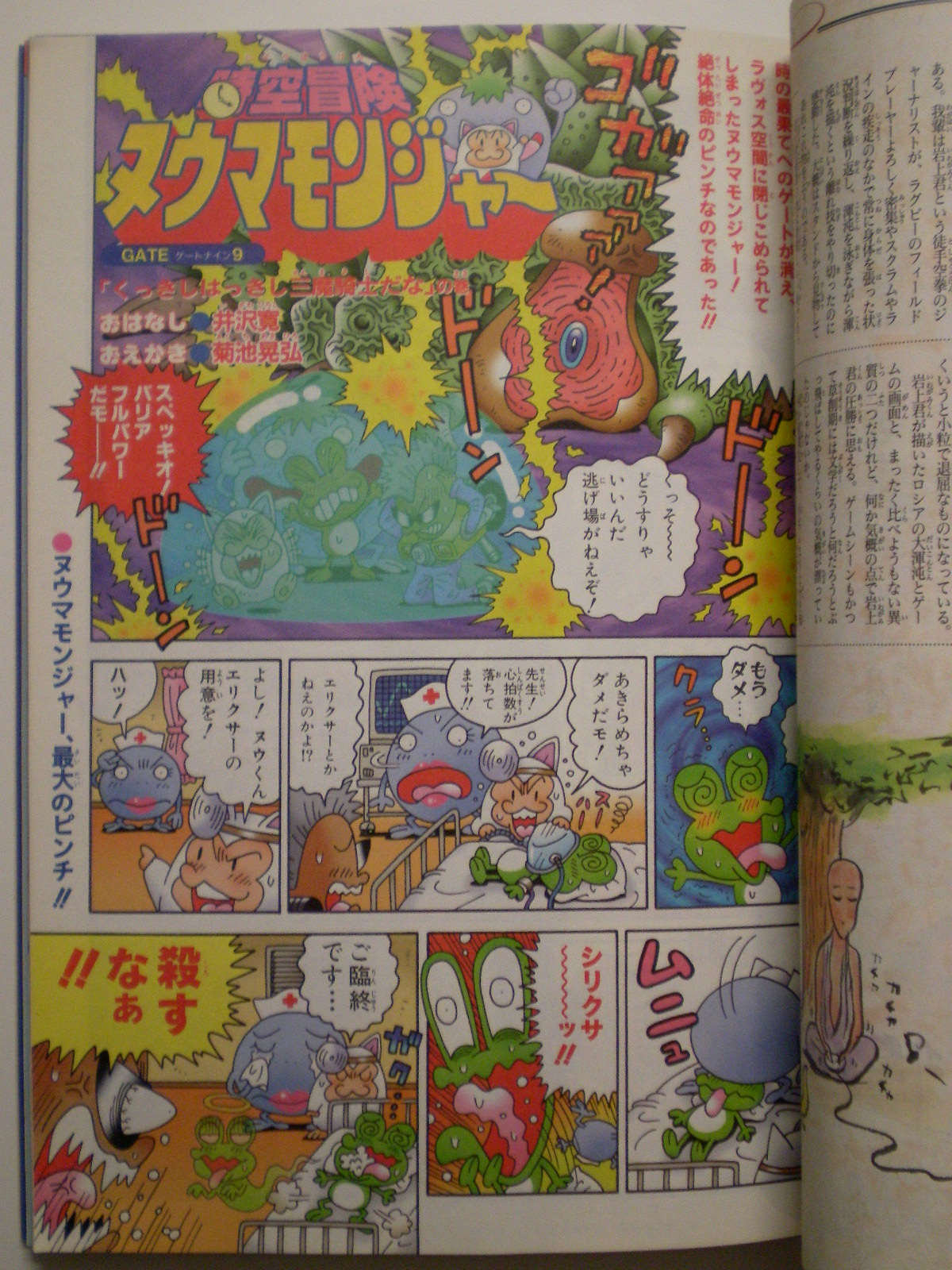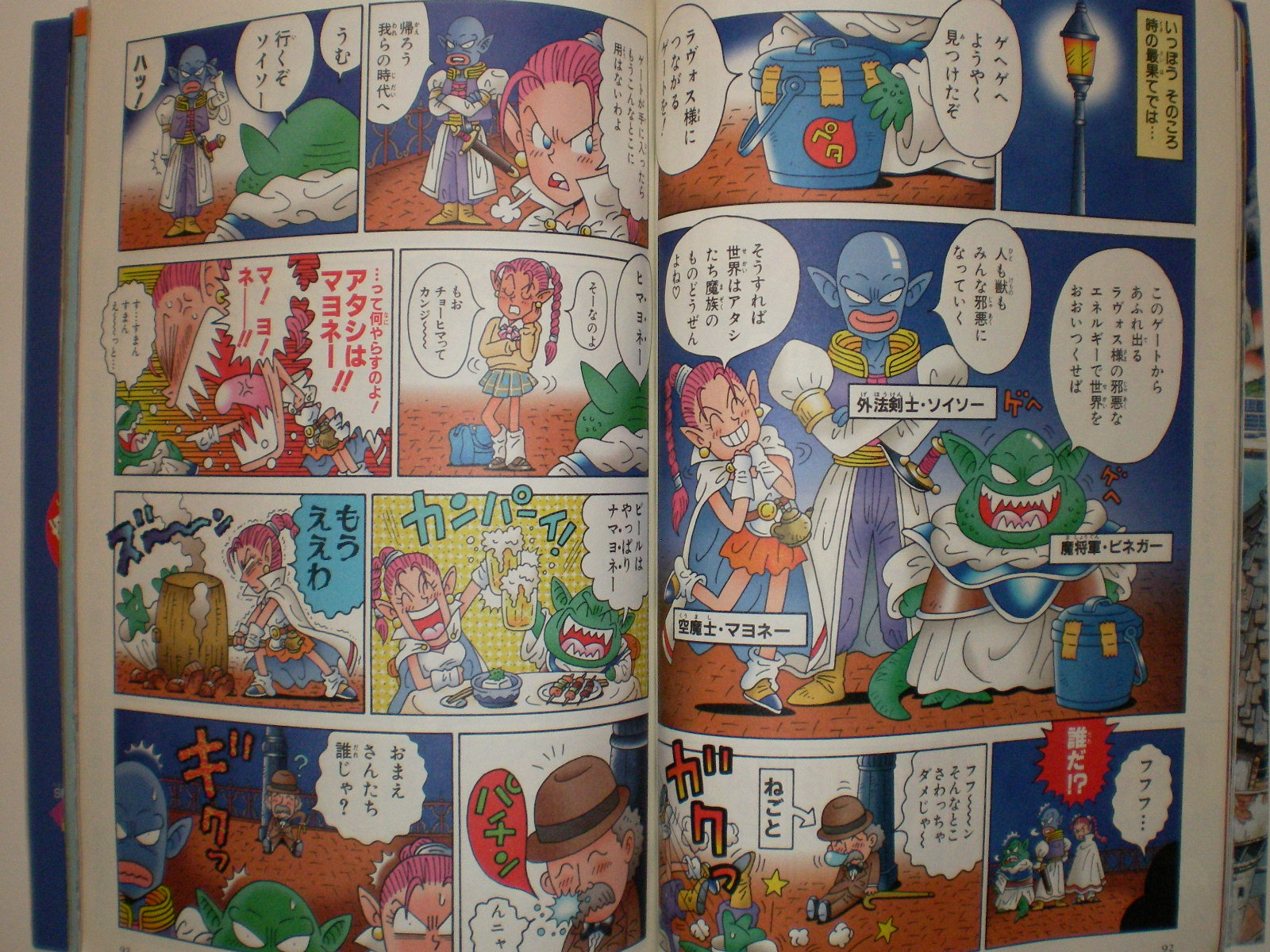 If you wish I'll post all of that stuff.
There was also released a tankobon, but it seems to be out of print, and I couldn't get a copy yet.
Here's the link:
http://www.amazon.co.jp/%E6%99%82%E7%A9%BA%E5%86%92%E9%99%BA%E3%83%8C%E3%82%A6%E3%83%9E%E3%83%A2%E3%83%B3%E3%82%B8%E3%83%A3%E3%83%BC-%E3%82%B8%E3%83%A3%E3%83%B3%E3%83%97%E3%82%B3%E3%83%9F%E3%83%83%E3%82%AF%E3%82%B9%E3%83%87%E3%83%A9%E3%83%83%E3%82%AF%E3%82%B9-%E3%82%AD%E3%83%A3%E3%83%A9%E3%83%A1%E3%83%AB%E3%83%9E%E3%83%9E/dp/4088590228/ref=sr_11_1?ie=UTF8&qid=1227646969&sr=11-1
Edit:
Part 1:
http://www.megaupload.com/de/?d=KUZA9N9V
(Gate 7 + Next Gate 17)
Part 2:
http://www.megaupload.com/de/?d=LIOVKXDJ
(Gate 8 + Next Gate 18)
Part 3:
http://www.megaupload.com/de/?d=LIK4K23M
(Gate 9 + Next Gate 19)
Final part:
http://www.megaupload.com/de/?d=A58AQKRP
(Gate 10 + Next Gate 20)
Password: chronocompendium
Pages: [1]